Carlisle Ambassador's Live Event 14th September 11am to 2.30pm - Be Quick and book your ticket
****GET BOOKED ON QUICK, TICKETS ARE GOING FAST *****OUR 14TH SEPTEMBER EVENT IS NOW LIVE
You can now book your FREE tickets for our event on Tuesday 14th September on Eventbrite starting at 11am and finishing at 2.30pm.
You can bring 3 people if it's your first visit as a non member
Members can bring 3 people for £95, £195 and £295 memberships
5 people for the £595 and £995 memberships
(they all must book separate tickets, as we need the information for dietary and badges etc)
The theme is 'Health and Wellbeing' and we have some amazing speakers and showcases booked.
See the agenda attached
Lots of time to network before and after the event.
Tea and coffee on arrival and lunch is included. A great opportunity to meet like-minded people, with 200-250 attendees at our events
HERE'S THE LINK
Don't leave it too late or we will get booked up, we normally do with 320 members
I am so looking forward to seeing you all again
.Any questions email me on This email address is being protected from spambots. You need JavaScript enabled to view it. or This email address is being protected from spambots. You need JavaScript enabled to view it.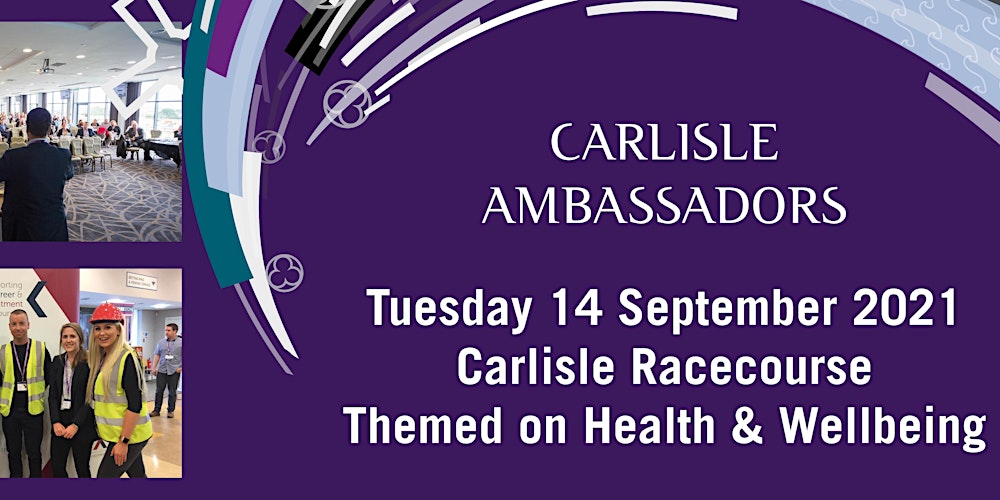 Eventbrite - Michelle Masters presents Carlisle Ambassadors' Meeting 14th September 2021 - Carlisle Racecourse - Tuesday, 14 September 2021 at Carlisle Racecourse. Find event and ticket information.
Comments
No comments made yet. Be the first to submit a comment
By accepting you will be accessing a service provided by a third-party external to https://www.carlisleambassadors.co.uk/